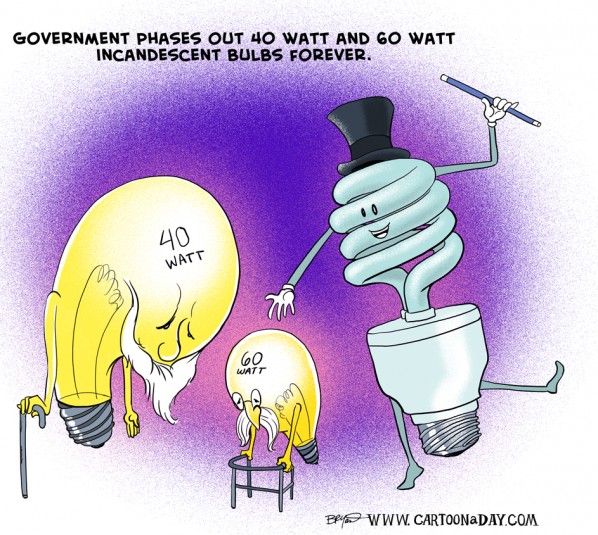 Death of the incandescent Light Bulb
U.S. Government Phases out 40watt and 60 watt incandescent light bulbs forever.
You may have started to notice that your normal household 40 and 60watt incandescent light bulbs have been slowly disappearing from store shelves. Many Americans don't know this, but the U.S. Government has declared a phase-out of standard bulbs. President George W. Bush signed an Energy-Efficiency Law in 2007, prohibiting manufacturers from producing any new 40 or 60 watt incandescent light bulbs as of January 1st, 2014. They can no longer be made or imported into the U.S. So if you're nostalgic for the dimly yellowish bulbs that burn 30% more energy, stock up while you still can!
More Cartoons Like This: