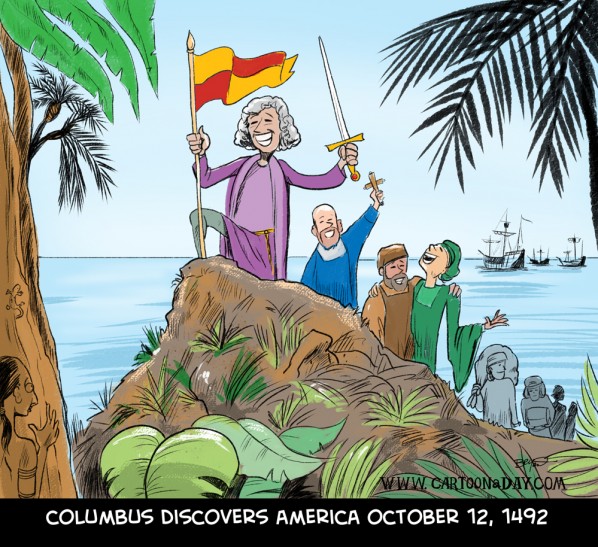 Columbus Day 2012 Discovery of America
For many Americans, Columbus Day is a day off of work. Many State and Local banks, Post offices and Government building will be closed (This Monday October 8th). Happy Columbus Day!
More Cartoons Like This:
Bryant Arnold daily cartoon featuring the landing party of Christopher Columbus in America on October 12, 1492.