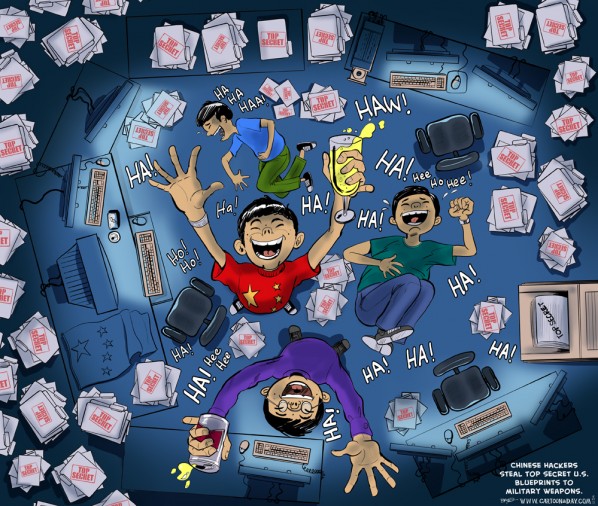 China Hackers Steal Top Secrets
Chinese hackers have stolen TOP Secret designs for more than two dozen US weapons systems over the Internet. As strange as it sounds, Chinese hackers are reported to have stolen ALOT of TOP Secret Data from the U.S. Military. Makes one wonder, if the information is real and not a decoy, why in the hell was TOP Secret Government secrets allowed on an internet-linked computer? Military firewalls are supposed to be among the best in the world. Something sounds fishy ( maybe a Red Herring).
Read more about it here at the BBC.
Among the compromised US designs include those for advanced Patriot missile systems called PAC-3, an Army anti-missile system known as Thaad, and the Navy's Aegis ballistic-missile defence system, according to the Washington Post.
The F/A-18 fighter jet, V-22 Osprey aircraft, Black Hawk helicopter and the Navy's new Littoral Combat Ship were also compromised.
The F-35 Joint Strike Fighter, the most expensive weapons system ever built, was also cited on the list.
More Cartoons Like This:
Chinese hackers have stolen designs for more than two dozen US weapons systems over the Internet