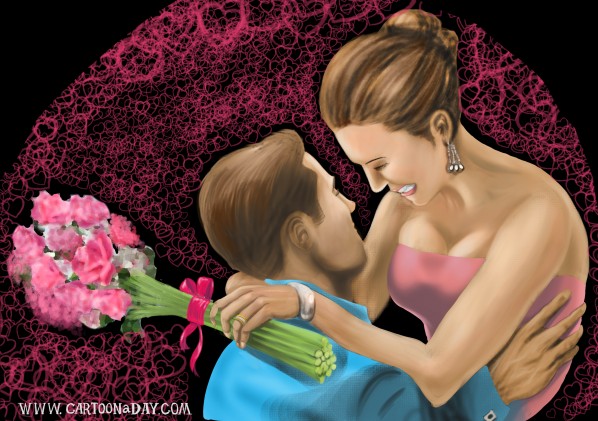 Cartoon Valentine's Day Sweetheart Ale
Tomorrow is Valentine's Day, are you prepared? Here's a bottle mockup I've prepared to toast the one you love with. SAMUEL ADAMS Amorous Ale is perfect for the lover's season.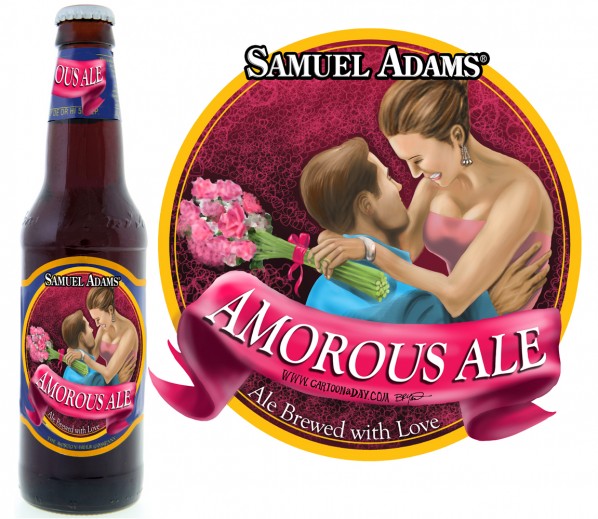 More Cartoons Like This:
A beer bottle mockup celebrates Valentine's Day on February 14, 2010. A happy couple embrace, the woman holds flowers.