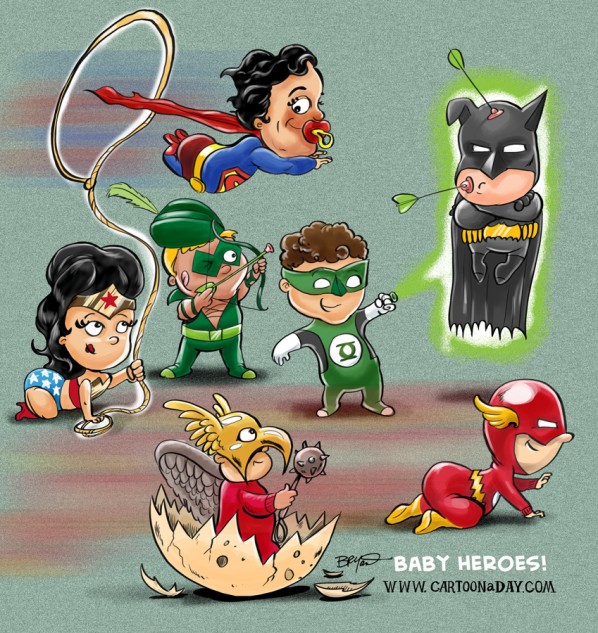 Cartoon Baby Super Heroes
Today I thought I'd join in the fun of imagining popular cartoon superheroes as their toddler counterparts.
We have baby Wonder Woman, Baby Superman, Baby Hawkman, Baby Green Lantern, Baby Batman, and Baby Flash. These Babies are all members of the Justice League of America.
No related posts.