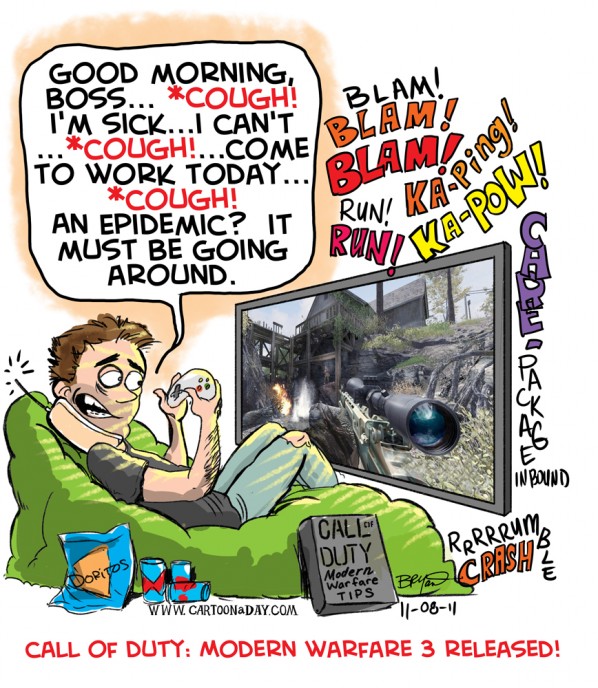 Call of Duty 3 Hits Stores and Homes- Modern Warfare Cartoon
You aint fooling anyone….we KNOW you're not sick. See you at the office Tomorrow!
More Cartoons Like This:
Cartoon man sits in a bean-bag chair before his plasma tv playing Call of Duty. He calls his boss claiming illness to play Modern Warfare 3.