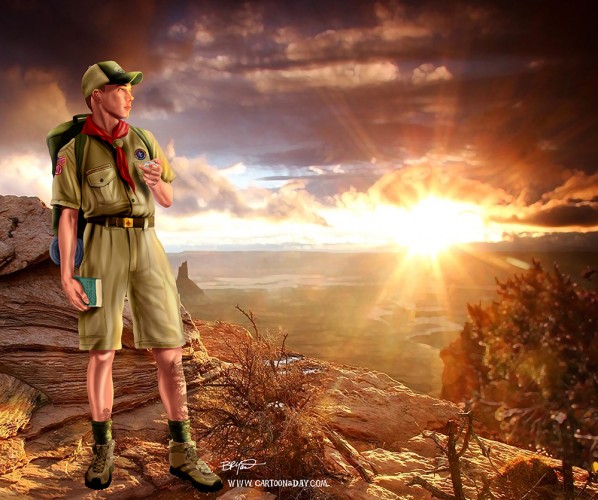 Boy Scouts Of America Poster
Today's cartoon is of a Boy Scout on a rocky ridge overlooking a sunrise. The inspiration for the 'cartoon' was from a family heirloom Boy Scouts Of America Boy Scout Manual (Seventh Edition, Second Printing, 1966). I too was in the Boy Scouts, and often referred to this exact version of the Scouting manual ( although it was outdated at the time). This manual contained many many pages of wilderness survival that was for some reason omitted from the 'current' manual I was forced to buy at the time ( 1970-s-80s).
Anyway, the Great Normal Rockwell was a supporter of the Scouts and featured them in his SaturdayEvening Post illustrations, which were later purchased to be included in Scouting Manuals, such as this one. So in Honor of the Scouts, and Norman Rockwell, here is my slightly updated version of his Iconic Illustration ( see below for original). And for my art fans, I've included a handful of 'in-progress' screenshots for your amusement.
Boy Scouts of America Poster ( cropped)
Boy Scouts of America Poster ( cropped 2)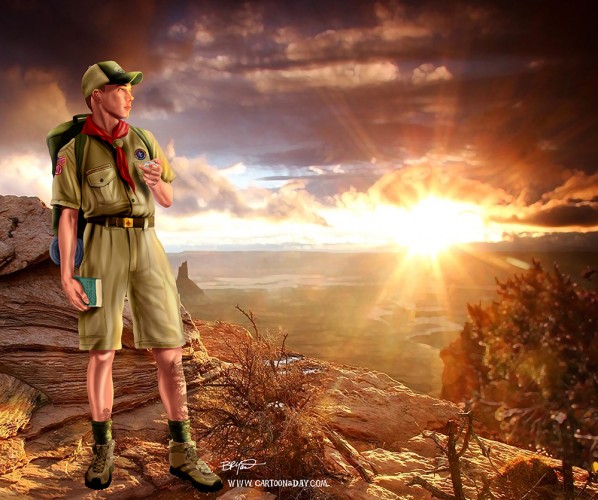 Boy Scouts of America Poster ( Progress Screenshots)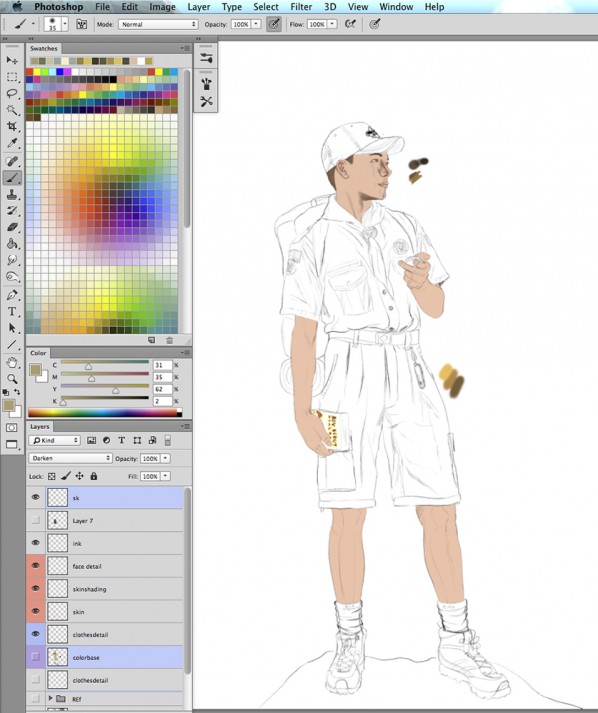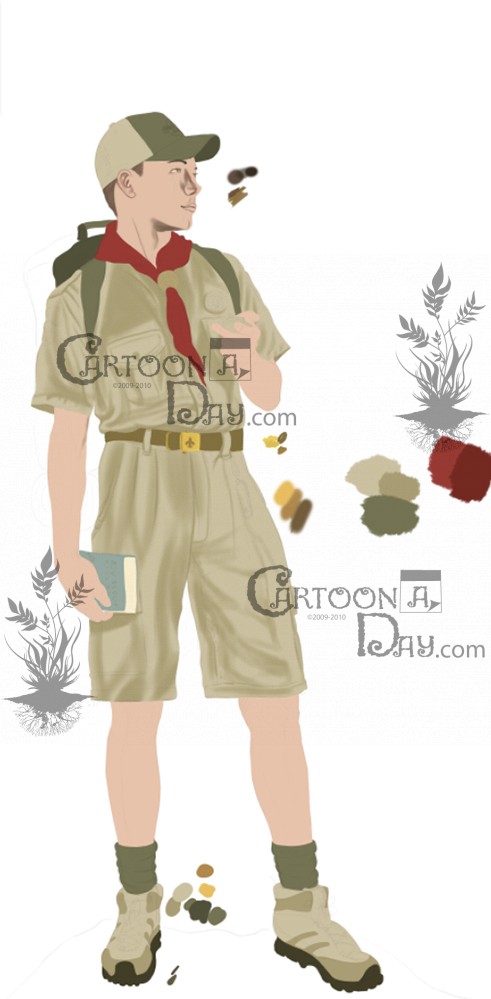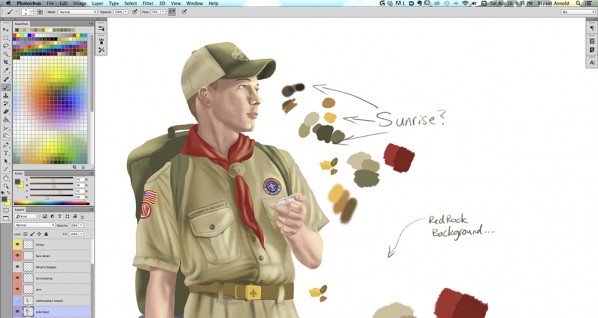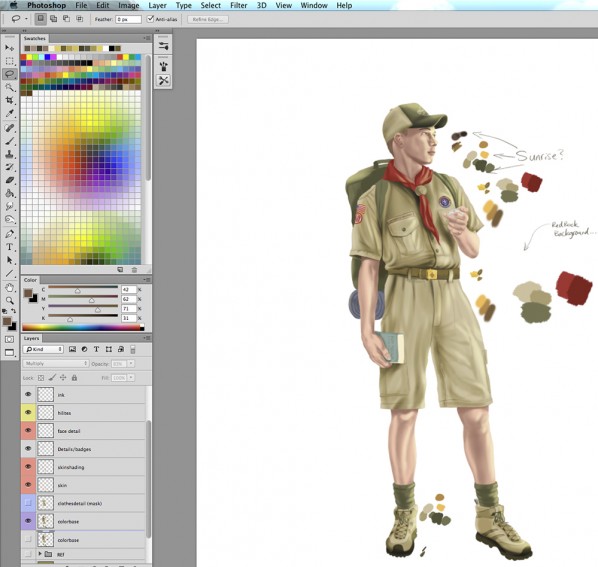 Norman Rockwell's "Tomorrow's Leader"
More Cartoons Like This:
Time:

Sketch: 45 Minutes / Base color: 60 minutes / Detail: 2.5 Hours