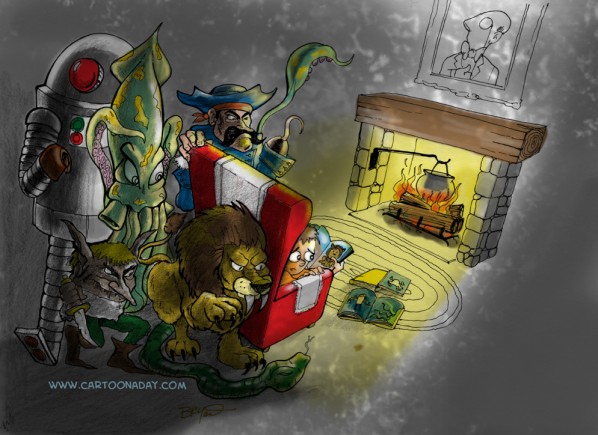 Boy Reading Imagination Adventure
This little boy reading is a bit like I remember myself as a boy. It's a shame more children don't understand the power of books and the fulfillment they can find therein. I sketched this up last night and finished it this morning in Photoshop. It makes a good desktop wallpaper. Happy reading!
More Cartoons Like This:
A little boy sits in a dark room reading fantasy fiction picture books. His imagination conjures things lurking behind him.