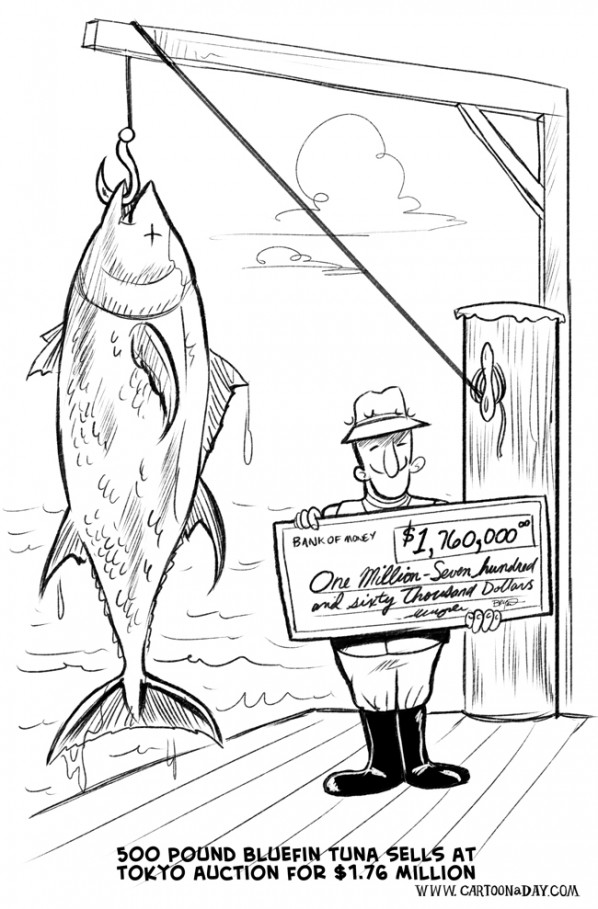 Bluefin Tuna Sells for $1.76 Million Dollars
The first year's auction today in Tokyo yielded an interesting bidder, purchasing a prized 489 pound bluefin tuna fish for $1.76 Million Dollars.  The Japanese eat 80% of all the bluefin tuna caught worldwide, and highly value the bluefin for sushi and sashimi. This record-breaking purchase comes to $3,603 per pound.
Read more about it here at MSNBC.
More Cartoons Like This:
A Japanese buyer purchased a bluefin tuna for $1.76 million. That must be some good sushi!