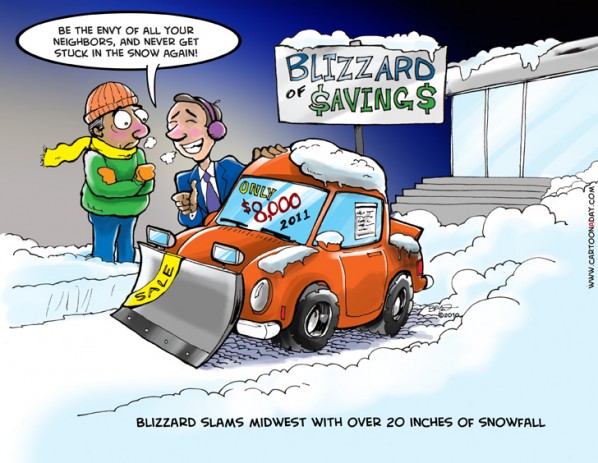 Blizzard Slams Midwest with over 20 Inches of Snow
"Be the envy of all your neighbors, and never get stuck in the snow again!"
Today is December 12th, and in Las Vegas, it's 72 degrees. I DO NOT miss the snow, endless hours of shoveling, hazardous driving and bone-chilling cold. But if you're one of the many trapped by this recent Midwest Blizzard, you're probably wishing you had one of these sweet babies in your garage.
Blizzard Slams Midwest with over 20 Inches of Snow
More Cartoons Like This:
A cartoon featuring a car dealer trying to sell a car. The car in question has a snowplow on the front.