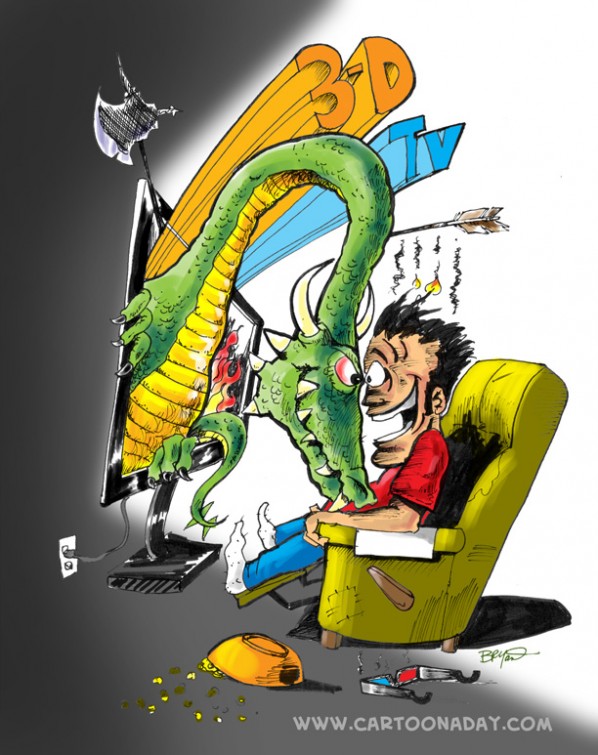 3D TV is here for Consumers!
Now everyone can have, at home, their very own 3D setup. Just what we need, yet another reason to substitute reality TV for reality. Next, I'm sure, are the 3d video games for hardcore gamers. Pictured above is a dude in a recliner, enjoying the mind-blowing 3d aspect of his new 3d tv.The dragon is "virtual" and not doing anything he shouldn't be, so dont worry. The dude does look a little singed. After 3D maybe 4D will add wind, smell and sensation effects.
More Cartoons Like This:
A man sits in a recliner watching tv, and is nose to nose with a 3d dragon. The dragon looks real as it pops from the tv set.
Inspiration:

Inspired by 3D tv, recliners, and dragons...
Media:

Mont Blanc Pen on paper, scanned.
Process:

Scanned and colored in Corel Painter 11
Time:

Pen: 30 Minutes Color:20 Minutes