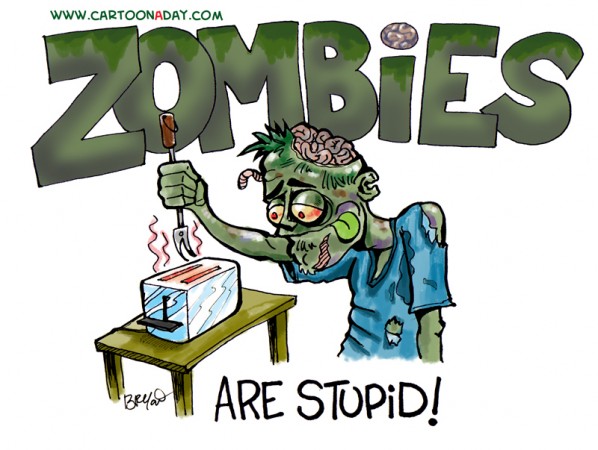 Happy Monday, World! Here's how I feel on Mondays, after a weekend long marathon of Cartooning and Taxes… a bit like a zombie.
And by the way, Zombies are stupid!
Everyone do the Monday Zombie Shuffle!
More Cartoons Like This:
Inspiration:

Inspired by Mondays, dragging back to work, Zombies, feeling like a zombie, the greyish color of green and taxes.
Time:

30 minutes