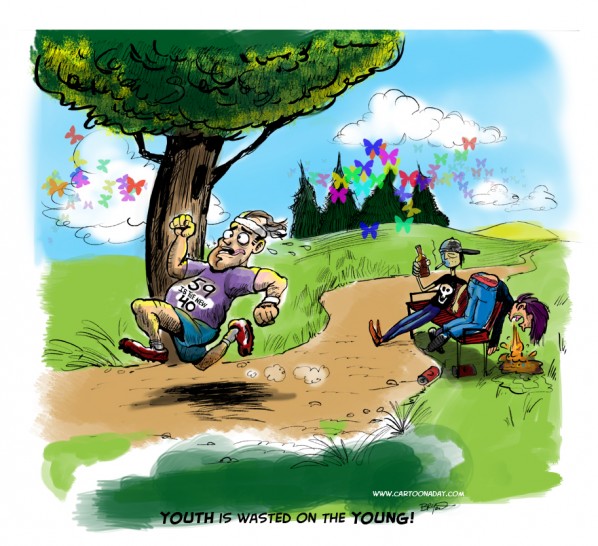 Youth is Wasted on the Young Cartoon
Hey kids, this is how older folks feel, OLD! Most of the time we spend wishing we were young and fit and had the energy to run to the moon like we used to. So the lesson is: Don't waste your enormous energy on the couch…now's the time to make your life the way YOU want it to be.
More Cartoons Like This:
A cartoon illustrating the old saying, " Youth is wasted on the young". An older man jogs through the park while juviniles waste the day.