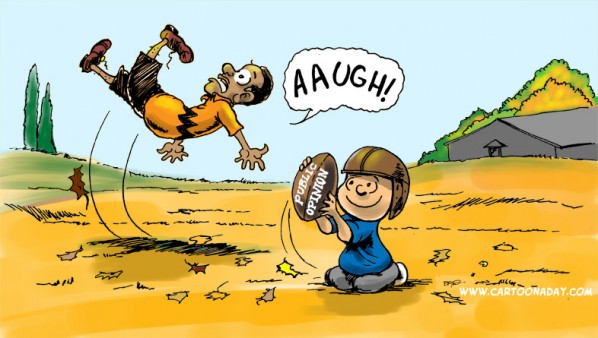 You're a Blockhead Charlie Brown
Fall is here and the leaves are changing, the air getting cooler and crisper. And the strange thing, with all those fall changes occurring, the "go-to" child memory that pops into my head when I'm looking for inspiration is PEANUTS. No other artist managed to impact me as much as Charles Schultz. It always amazed and astounded me how he captured the precise feelings of a crisp, fall morning walking to school, shivering slightly from the chill, all done in a BLACK and WHITE panel about an inch and a half square. My second fall-favorite artist is Bill Watterson with Calvin and Hobbes.
Anyway, enough about me. Here's a cartoon homage of President Obama as Charlie Brown. Will he ever kick that ball? I did the illustration in black and white first, as I always do. I colored it a couple different ways, trying to capture different moods. I've uploaded the ones I liked most.
Enjoy!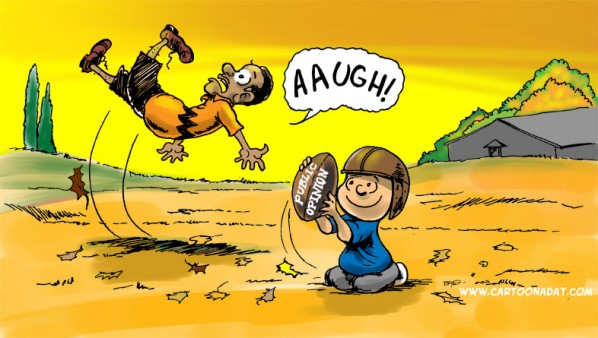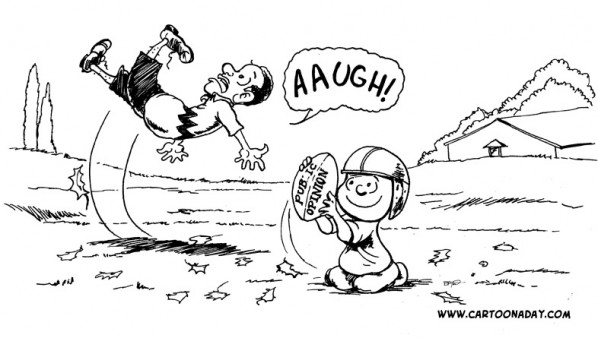 More Cartoons Like This:
A Charles Schultz homage cartoon depicts President Obama as Charlie Brown. Obama missed the football labeled "Public Opinion".