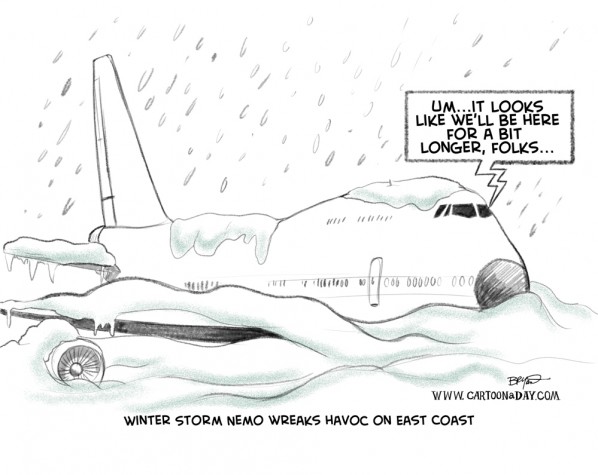 Winter Storm Nemo Cartoon Airport
Winter Storm Nemo wreaks havoc on East Coast. The Storm is over but the effects still linger, including power outages and 7-foot snow drifts. Now the American Midwest is bracing for it's own storm.
More Cartoons Like This:
Inspiration:

A jumbo jet is grounded in giant snow drifts during winter storm Nemo.