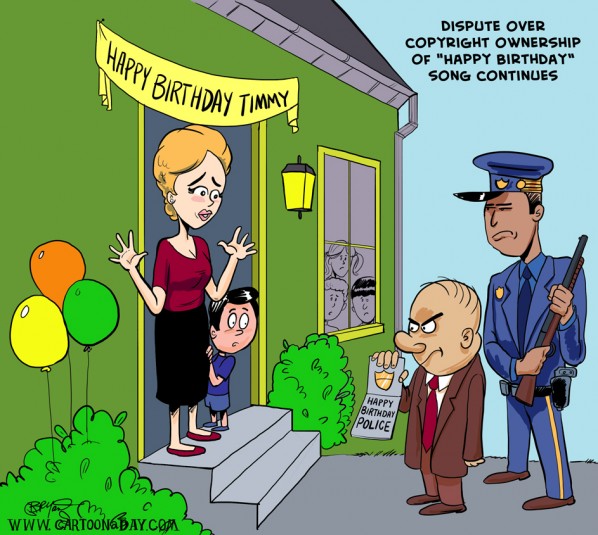 Who Wrote Happy Birthday Song?
Did you know the song "Happy Birthday to you…" is the most frequently sung tune in the English language? It is believed to be written by Patty and Mildred hill in the 1890's. A lawsuit in court now is asking Happy Birthday be judged public domain. Apparently the world's 3rd largest music publisher has been raking in millions of dollars over the years by licensing the song to movies and other companies. Hopefully soon, we can all sing Happy Birthday to you, without worrying about infringing on copyright.
Read all about it here at USA Today.
More Cartoons Like This: