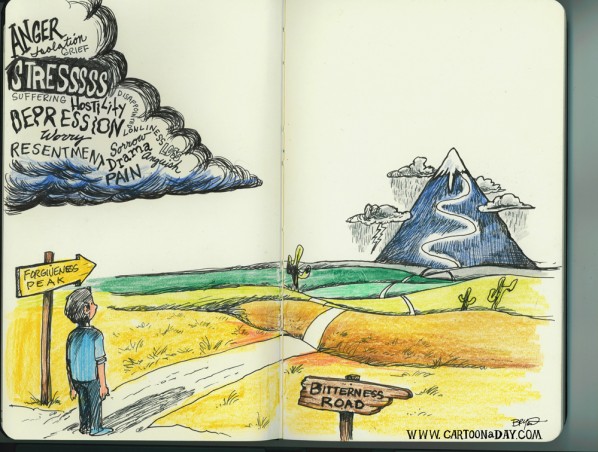 Understanding Forgiveness Illustration
Today's cartoon is a page from my sketchbook I doodled while listening to a lecture on forgiveness.
Forgiveness may be one of the hardest acts a human can emotionally perform. Many linger under a dark cloud of anger, depression, isolation, hostility, resentment and worse. The path to forgiveness isn't easy or short. But without forgiveness you're walking down the road of bitterness which will negatively color the rest of your life.
Forgiveness is much more about you than the one that hurt you. Forgiving someone is not letting them off the hook, it's letting you move on without letting the pain they caused you to continue hurting you.
More Cartoons Like This:
A sketch illustrating the concept of forgiveness.