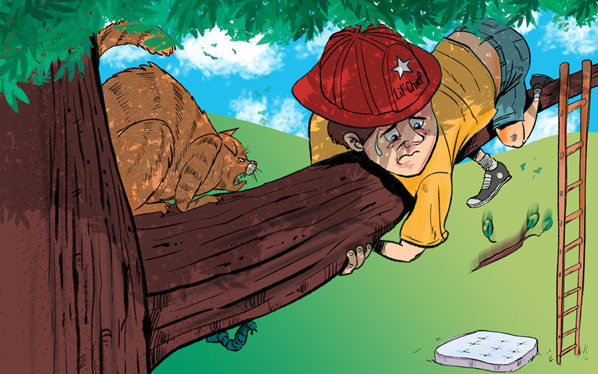 The First Firefighter – Kid in a Tree
Was this you, or do you know a kid like this? I've sure been in my share of trees, much to dismay of nearby adults. This lil'Chief thinks he's a firefighter coming to the rescue of a cat stuck in a tree.
Don't try this at home.
More Cartoons Like This: