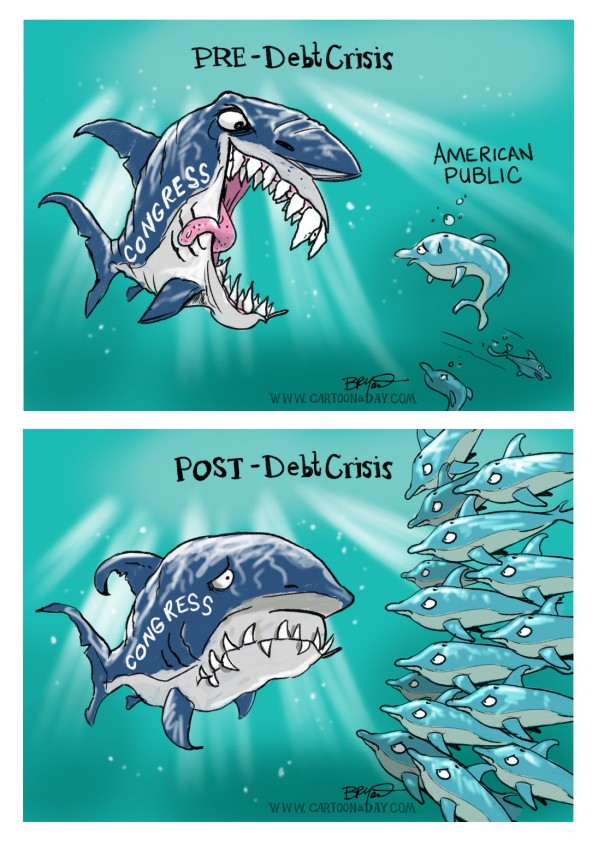 Shark Week And American Congressional Sentiment
Man, that title is quite a mouthful. But hey, you should get the picture. It doesn't take a Man-on-the-street poll to figure out the American people are losing (have lost) faith in the Political system, including Congress. The Debt Ceiling Crisis should have never happened…and now it looks like we've only stalled the inevitable until (exactly by design) Obama's term is up. Then it's the next President's problem.
And Shark week on Discovery started yesterday. Sharks and politicians go hand in hand.
More Cartoons Like This:
Daily Cartoon Featuring the topic of the Debt Crisis, Congress, and the American Sentiment.