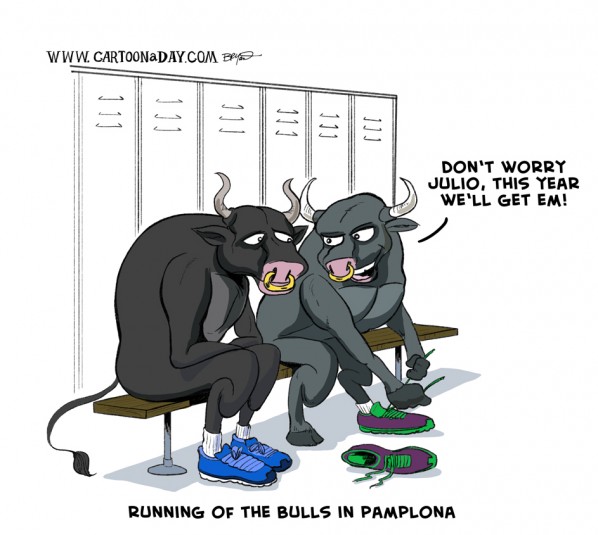 Running of the Bulls Cartoon
It's time again for the Annual Running of the Bulls in Pamplona, Spain. Here we get a glimpse behind the scenes in the Bulls' locker room putting on running shoes.
More Cartoons Like This:
The bulls of Pamplona in the locker room, getting ready for the running.