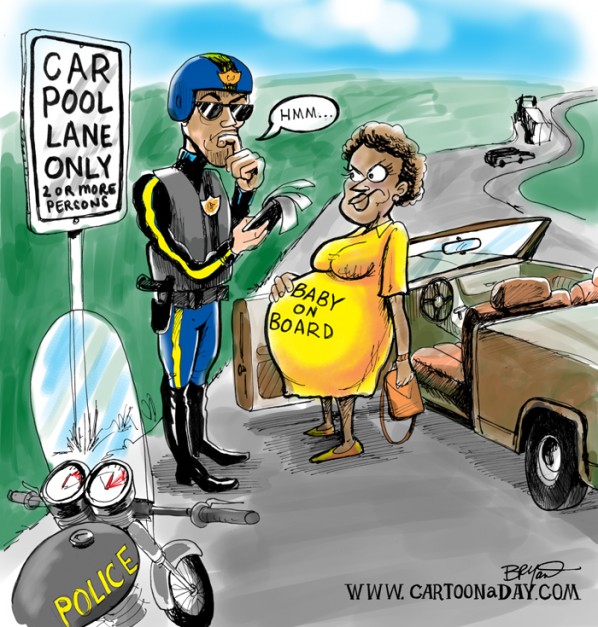 Pregnant Carpool Lane Question
On my way to work this morning, as usual, pining that I can't participate in the car pool lane, driving alone. I often wonder how this question is handled by law enforcement. Maybe it depends if you State is pro-life or pro choice.
More Cartoons Like This:
Inspiration:

Funny cartoon of a pregnant woman pulled over by a cop . She was driving illegally.