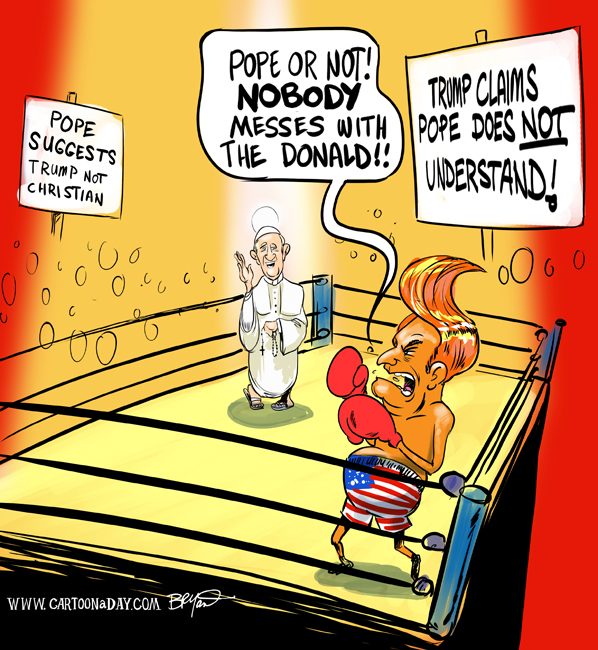 Pope Vs Trump Cartoon Battle
For whatever reason, the Trump and the Pope are taking political jabs at each other. Of course, everyone will take the actual quotes out of context and this will become more than it really is.
The Pope said:
"A person who thinks only about building walls, wherever they may be, and not building bridges, is not Christian. This is not in the gospel."
TRANSLATION: This was likely directed at Trump, but doesn't name him specifically, and is only paraphrasing Scripture.
The Donald Said:
"I think that the Pope is a very political person. I think that he doesn't understand the problems our country has."
TRANSLATION: Trump doesn't know when to shut up, has never apologized for anything, and is most likely digging his own grave.
I believe most people recognize from any amount of schooling that the Church, and specifically the Catholic Church, either held immense sway over, or entirely ruled most of the planet for centuries. To say the Pope is 'political' is to exclaim that grass is green. To flat out claim that the Pope doesn't understand our nation's political plight is going to rank with the TOP TEN stupidest things ever said by Trump.
More Cartoons Like This: