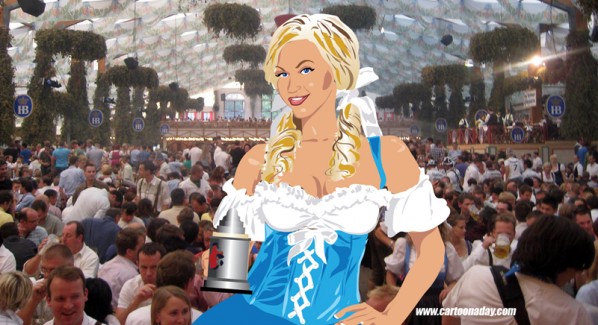 Oktoberfest Dirndl Waitress
In honor of the official 177th Oktoberfest in Munich, Germany, here's a traditional German waitress wearing a traditional dirndl dress. This is a 15-minute sketch and I plan to work on it a bit more to be an acceptable cartoon.
Below are early evening 6pm and 2am composites I made from the official Oktoberfest Souvenir Booth in Munich.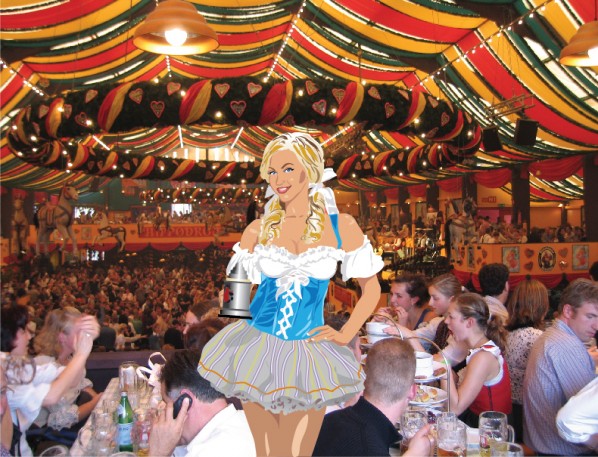 More Cartoons Like This:
A blonde cartoon beer waitress is drawn in front of a photo of a real Munich Beer Hall.