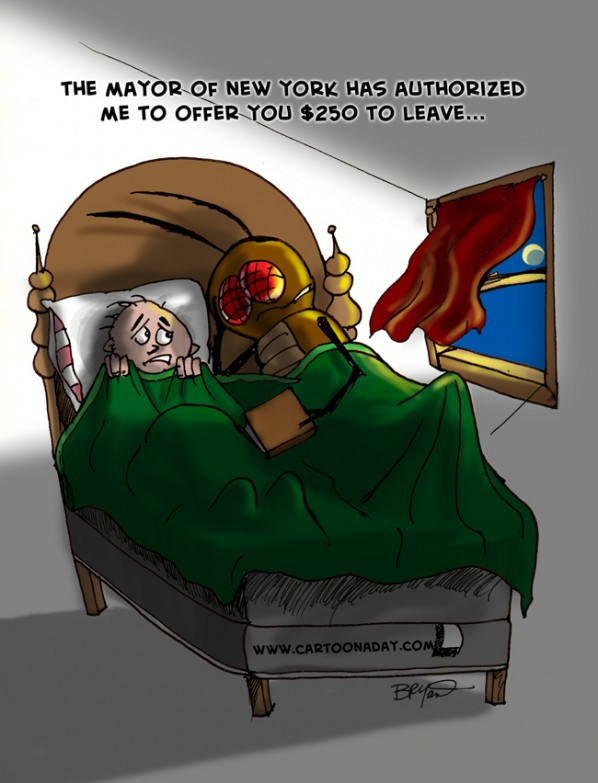 New York Declares War on Bedbugs
What was a nuisance had become an epidemic in New York City, NY. Mayor Bloomberg has budgeted $500,000 to help eradicate the pesky blooksuckers from the city's bedrooms.
More Cartoons Like This:
A cartoon of a man in bed at night with a giant bed bug. The bedbug is smoking and reading, while the man appears scared.