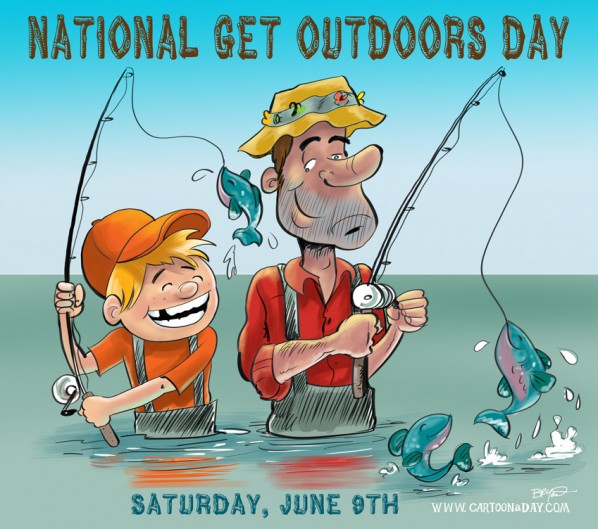 National Get Outdoors Day Cartoon
National GET OUTDOORS Day is this Saturday, June 9th. If you don't know what it is, let Cartoonaday break it down for ya.
–Check with your local National Park, you should bet FREE Entry on NGOD.
–Was designed 5 Years ago to introduce young people, and first time visitors to public lands./
–Hundreds of organized activities this whole wekend in National Parks throughout the country.
More Cartoons Like This: