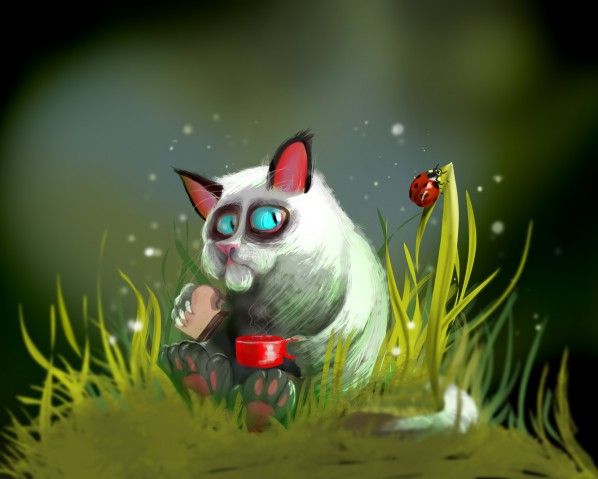 Morning Coffee Doodle Cat Digital Painting
My morning doodle over coffee was inspired by our housecat, who seems to be either perpetually on a coffee break, or high on caffeine. Here's a coffee break cat admiring a nearby ladybug.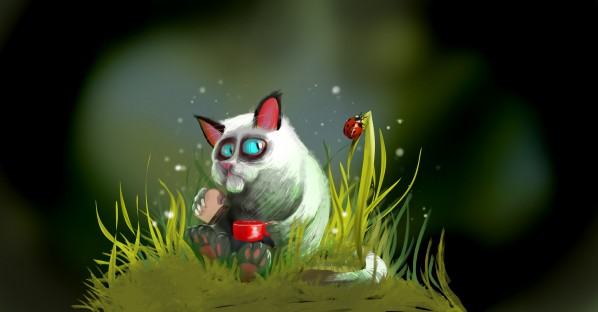 And this coffe break cat was inspired by the family cat, Luna.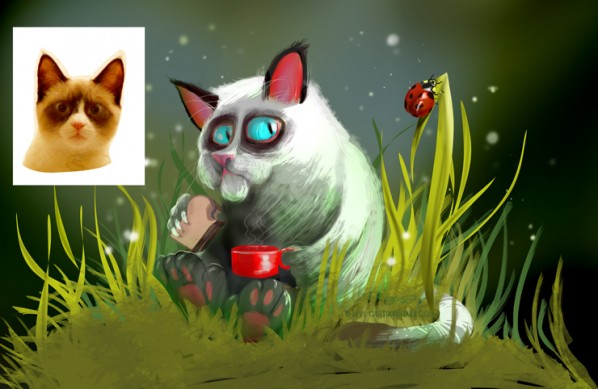 More Cartoons Like This: