Mike Rowe Cartoon Dirty Jobs
You might know him by voice only, as the narrator of Discovery's Deadliest Catch. You might know him as the spokesman in FORD tv commercials. You may know him as guest narrator of Shark Week. And last but not least, Mike Rowe is a comical but genuine guinea pig on Dirty Jobs. Mike Rowe's deep voice and All-American looks make him the ideal every-man.
In today's Cartoon, the Cartoon Mike Rowe finds himself ROWING under a tidal wave, in shark and crab-infested waters in a storm. Be careful of the Ford Focus!
And for my friends who like to see the process, here's the original 5 minute sketch:
Mike Rowe Caricature Cartoon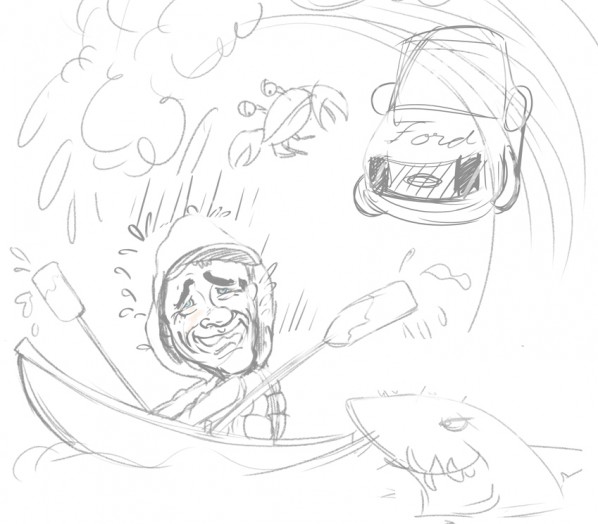 More Cartoons Like This: