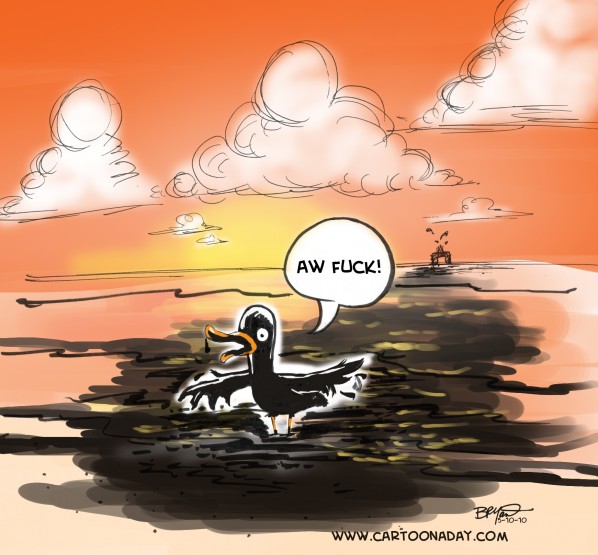 Gulf Oil Slick Duck
Super quickie over coffee, this Gulf of Mexico duck is less than pleased with the current ocean viscosity. The Gulf Oil Leak still isn't under control and most efforts to contain the ruptured oil pipeline have failed. We have yet to understand the level of havoc this oil leak will wreak in the future.
More Cartoons Like This:
Duck standing in ocean water near a berach. The duck is covered in oil and upset.
Inspiration:

Inspired by the Gulf coast oil spill crisis, and the future of ducks.