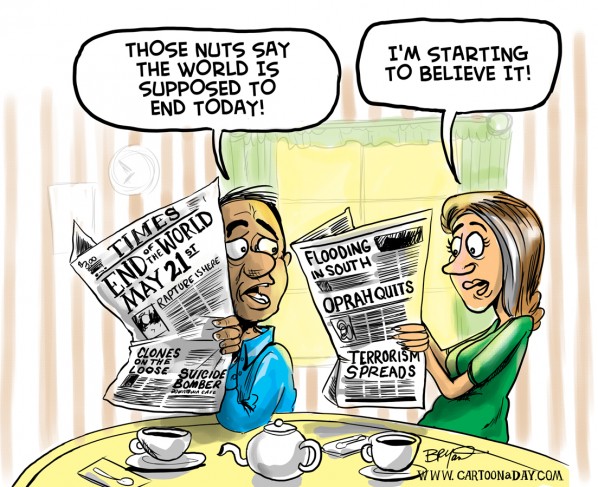 End of the World 2011 Cartoon
The Apocalypse is here! (Or is it?) Certain religious groups believe today is the day of the Rapture, where all the 'beleivers' will be taken up to heaven, leaving the rest of us poor folk to figure out what to do next. Sounds like an interesting day ahead.
More Cartoons Like This:
Inspiration:

A man a woman sit reading today's newspaper. They discuss the upcoming end of the world and rapture.