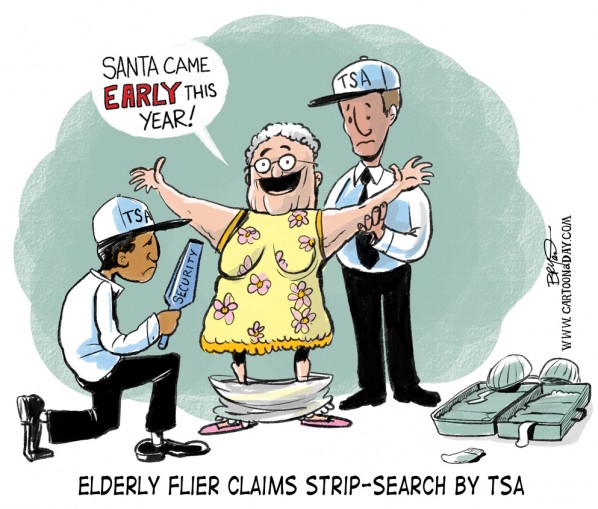 Elderly Flier Claims Strip-Search-TSA Cartoon Santa
It's happened again, and will continue to happen: TSA screeners at airports are getting out of hand. An elderly woman from NY claims TSA made her take off her pants and expose herself to an airport screening. The initial x-ray showed a bulge on her body : her colostomy bag. She was then patted down, which triggered another level of searching. Colostomy bags are medical bags inserted surgically onto the body for waste collection.
REad the USA Today story here.
More Cartoons Like This: