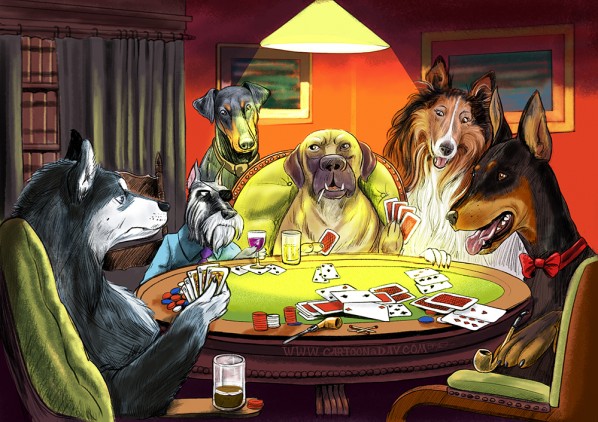 Dogs Playing Poker Updated
Today's fun cartoon is an updated version of Cassius Coolidge's famous painting of dogs playing poker called 'A Bold Bluff' and 'Waterloo – 1906′. A Bold Bluff recently sold at auction for $590,400.00.
My updated version features a Schnauzer, 2 Doberman Pincers, A Husky, A Collie and a Rottweiler.
Below are some enlargements and the original.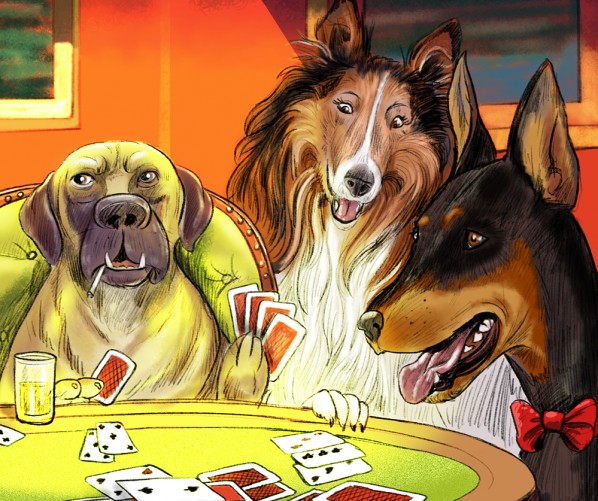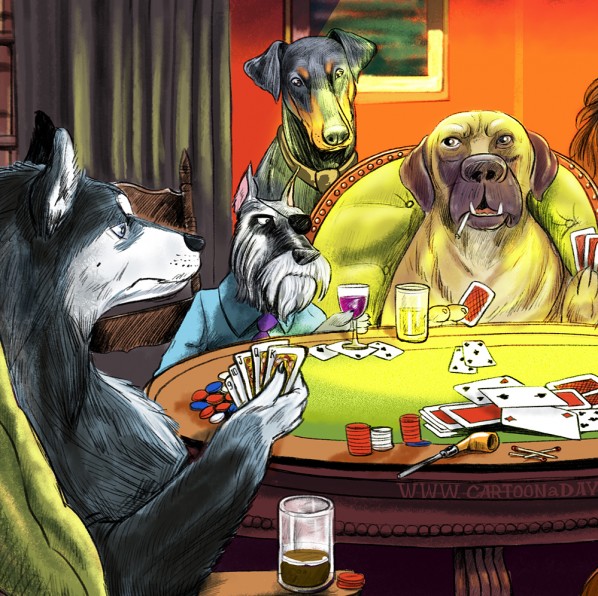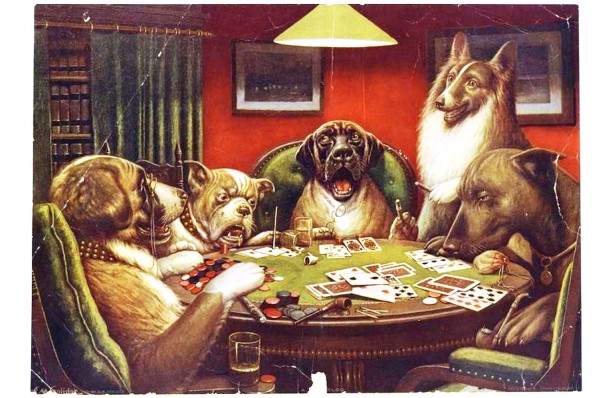 More Cartoons Like This: