Cartoon Happy Dancing Chefs
Today's toon is a watercolor of a trio of happy and dancing chefs.
And below are some outline tests for the same dancing cartoon chefs watercolor.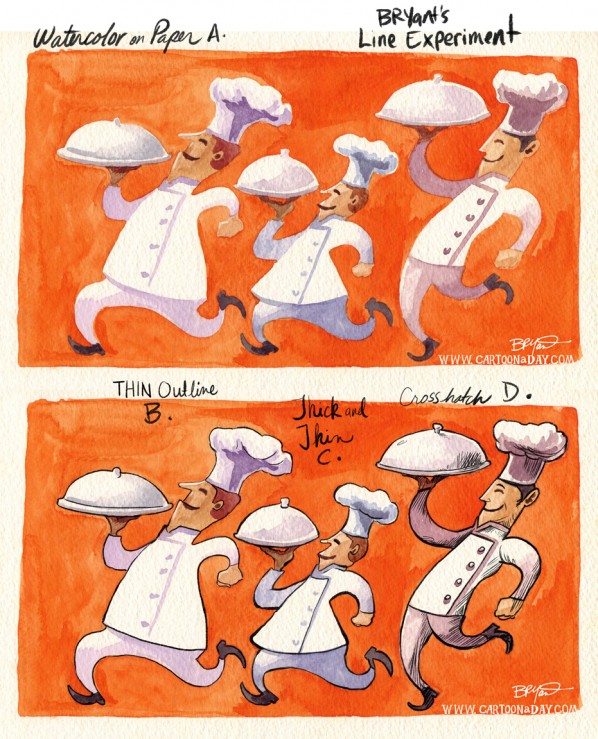 More Cartoons Like This:
Cartoon chefs dance along with platters of fresh food. The orange background of this watercolor sets off the colorful chefs.