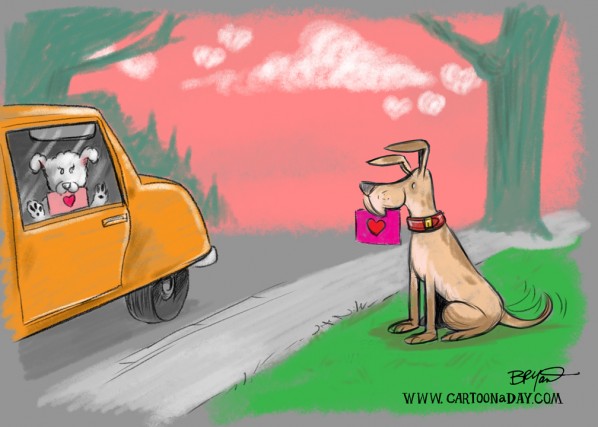 Cartoon Doggie Style Valentine's Day
These cartoon doggies are anticipating giving Valentine's Day cards to each other. One happy dog sits patiently on the lawn while his Valentine sits in the car.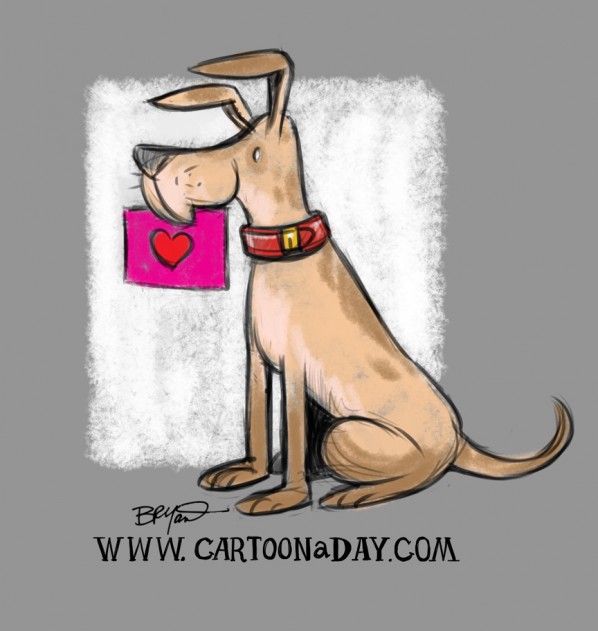 More Cartoons Like This:
2 Cartoon Dogs are ready to share Valentine's Day. The dogs wait to exchange valentines cards.