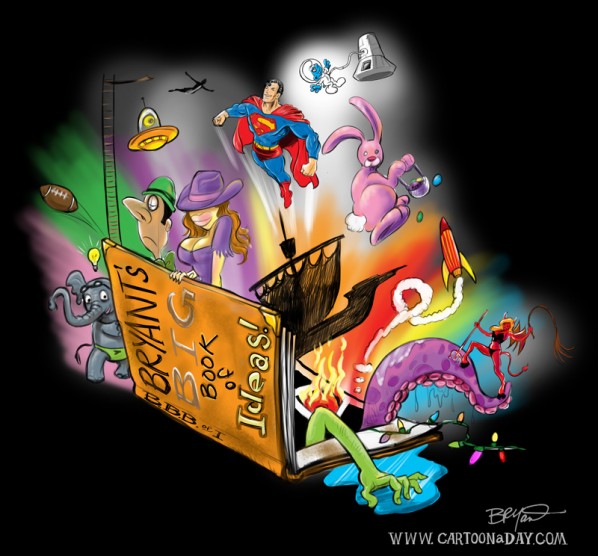 Bryant's Big Book of Ideas
A little Friday Fun, a diversion from World News…a sketch turned into something else. Friends on Facebook helped to contribute the ideas. I simply jotted them down. Yay!]
Some contents jumping out of Bryant's Big Book of Ideas (B.B.B.of I.): Superman, Tentacles monster, Succubus, Rocketship, Christmas lights, Idea Elephant, Easter Bunny, Smurf!
Hand-drawn on Modbook!
And some shots of the idea book sketch in progress: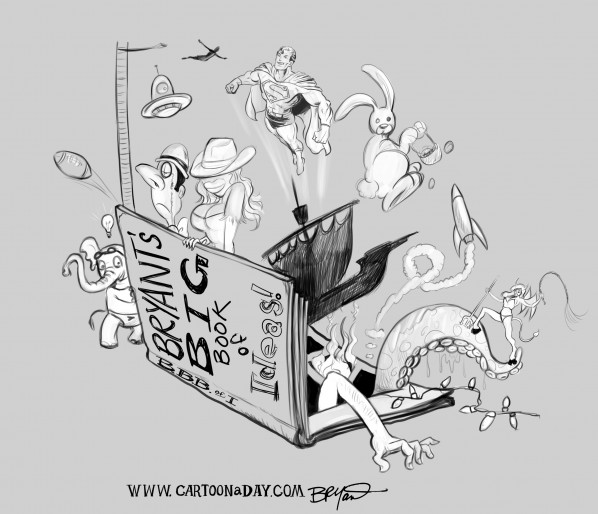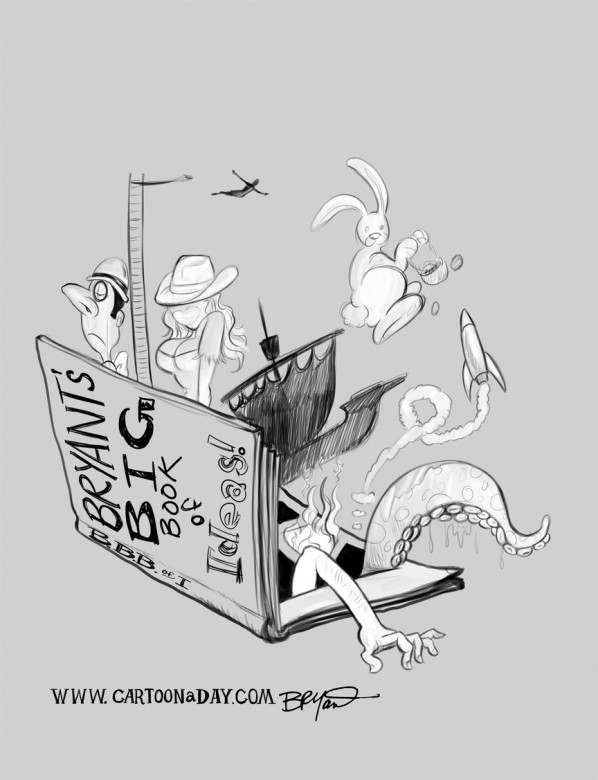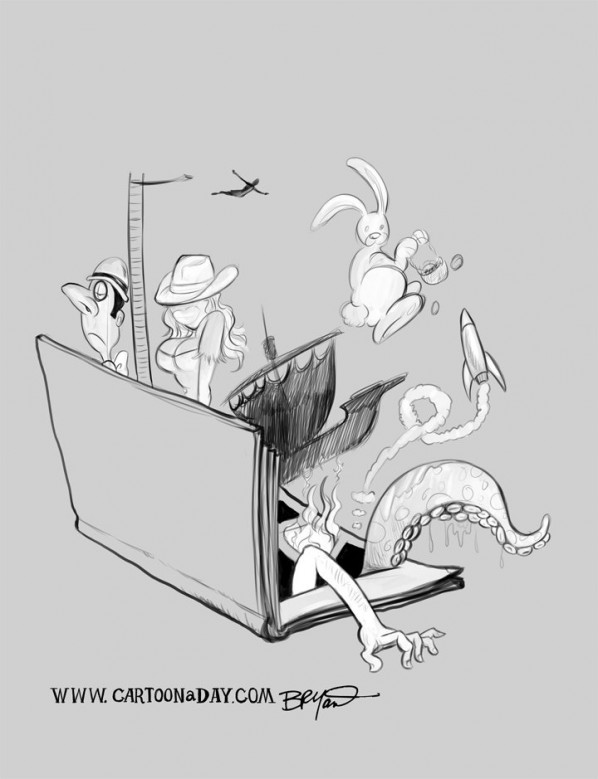 More Cartoons Like This:
Cute and funny cartoon sketchbook coming to life. Many famous characters emerge from the page and jup out at you.