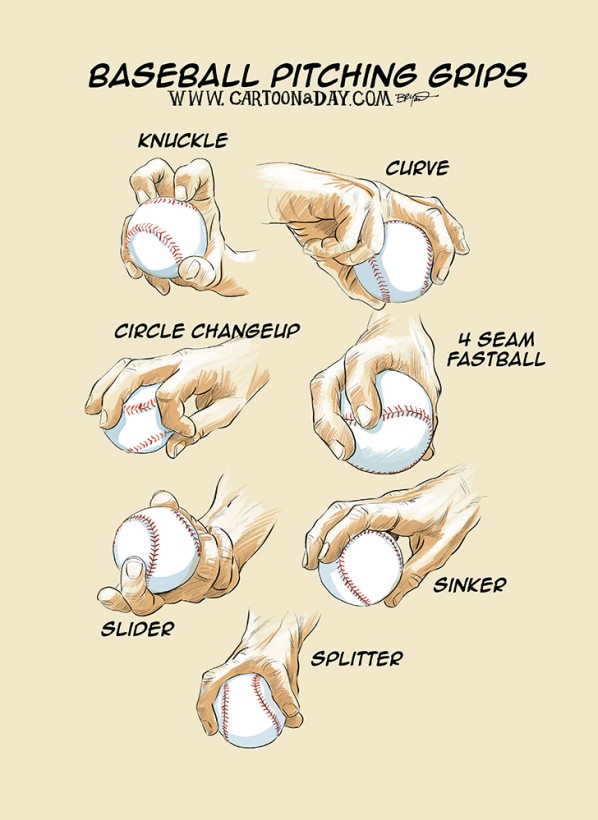 Baseball Pitching Grips
For today's cartoon practice I've doodled up a poster featuring the male human hand in various baseball pitching poses. If you practice theses grips, you're on your way to understanding the beginning of a baseball pitch. Included in the poster are the:
Circle changeup, the knuckle ball, curve ball, 4 seam fastball, slider, sinker, and splitter.
More Cartoons Like This:
Media:

Drawn in the computer using a Cintiq, in a pencil / pastel looking medium.