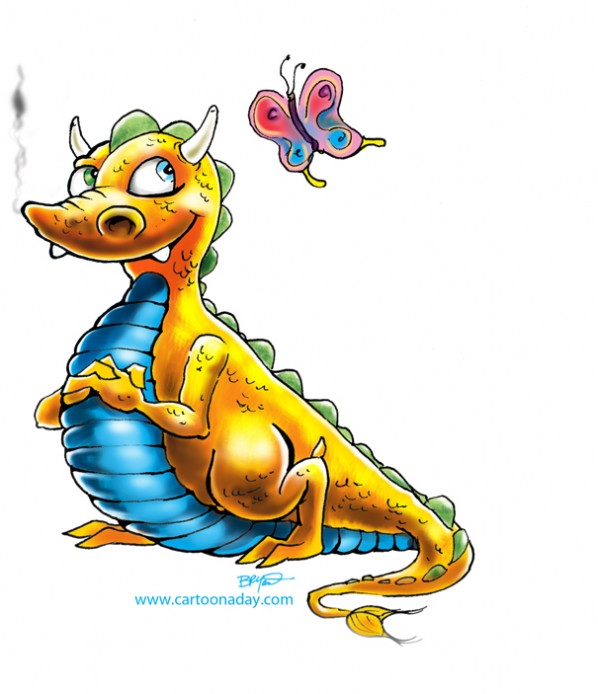 Baby Dragon and Butterfly
More dragons from my sketchbook. I dunno why I'm drawing them, but I think they're cute. This one(above) is the sketch, inked with pen and scanned. I colored it in Photoshop. The ones below are the original lineart you can print for the kiddies to color, and the bottom baby dragon is colored with pencil directly in my sketchbook, then scanned.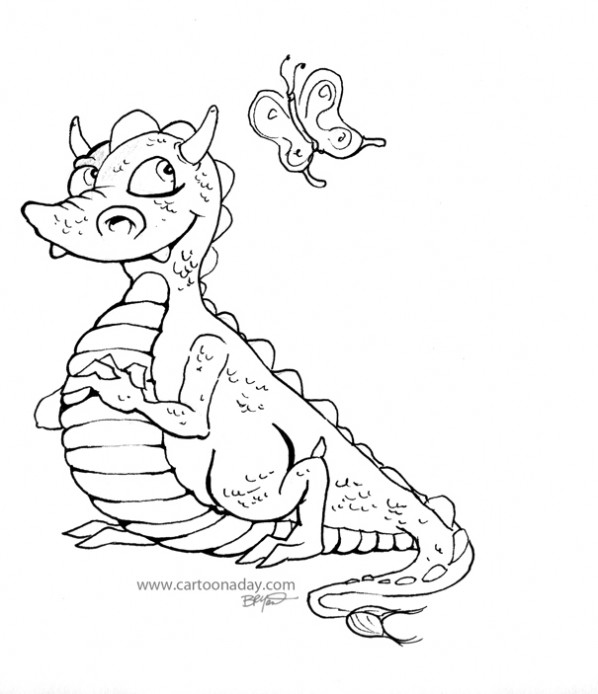 Baby dragon and butterfly Lineart
Baby dragon and butterfly colored pencil
More Cartoons Like This:
A colored and lineart cartoon of a baby dragon. Fluttering near him is a colorful butterfly.
Inspiration:

Inspired by sketches and baby dragons.