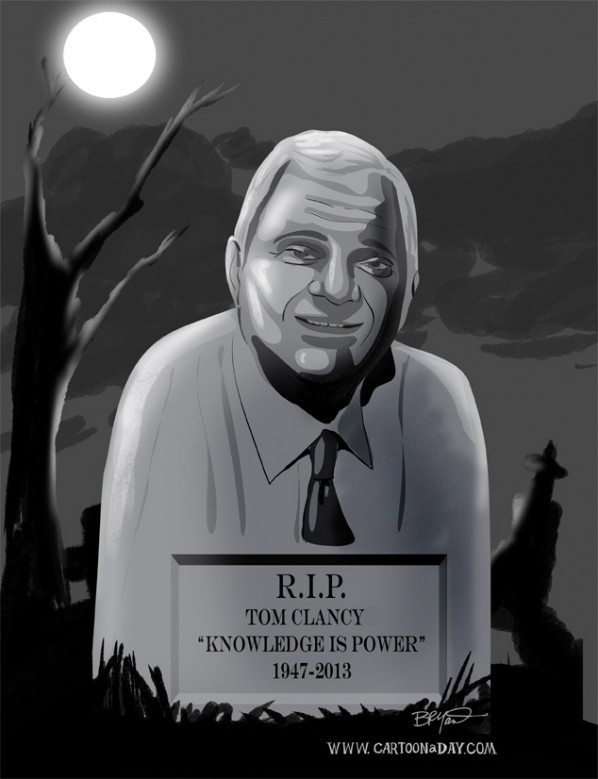 Author Tom Clancy Dies at age 66
Much loved author Tom Clancy died today at age 66. The "Hunt for Red October" really helped propel his career into spy-thrillers that everyone has loved at some point. Among his 28 novels, you might also recognize "Patriot Games" and the "Sum of All Fears".  He died with one novel still unpublished.
And as celebrities pass away, I honor them here and in an ever-growing collage.

More Cartoons Like This: