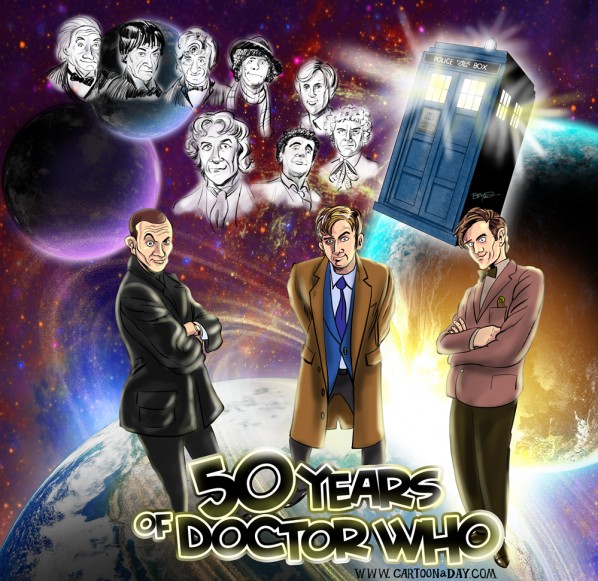 50 Years of Doctor Who Caricature
Celebrating 50 Years of Doctor Who on BBC Television, all 11 Doctor Whos are represented as a caricature on a field of outer space.
It's a Timelord Timeline!
The most recent 3 timlords since the reboot have been Christopher Eccleston, David Tennant, and Matt Smith.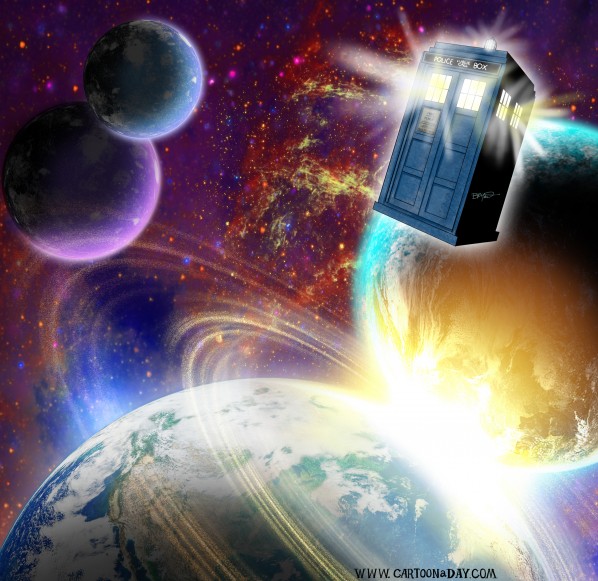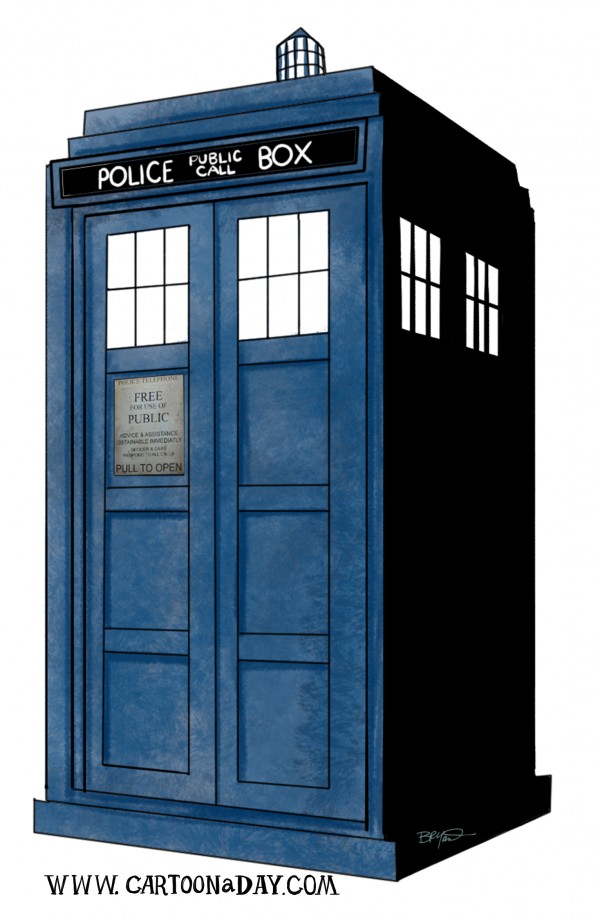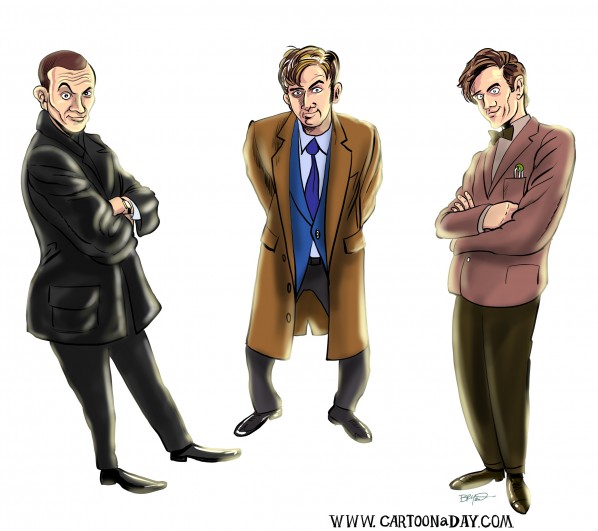 And a Doctor Who Sketch from the beginning…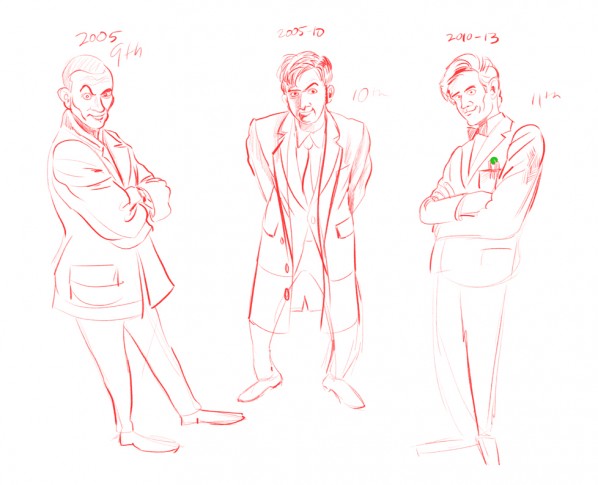 More Cartoons Like This:
Process:

Sketched directly in Photoshop using Wacom Cintiq 21UX
Time:

2 Hours Color, 1/2 hour sketch